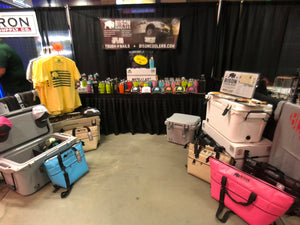 Welcome Spring / Summer
The nice weather took it's own sweet time getting here in 2018.  A sure sign of the nicer weather is the arrival of new NDSU logo Bison Cooler Tumblers. The NDSU logo has now been put on Black and Sand tumblers.  We are also excited to add the 18oz Water Bottle with an NDSU logo on them, just in time to keep you hydrated during the Summer. 
All of these are available on the website AND we're excited to continue to offer NDSU Bison Cooler products at all three Happy Harry's stores in Fargo. 
Again, these are LIMITED EDITION and so when the stock is gone...they're gone!  Whether you're excited for camping, golf, fishing or just sitting by the pool...Bison Coolers are ready to be right next to you!  
---